SITE Landscape Architects is the lead masterplanning consultant for the Hills Golf course near Arrowtown. We prepared a Resort Structure Plan for inclusion to the District Plan through the Plan Review process. Our work involved attended hearings and prepared visual imagery to represent potential future outcomes.
The masterplan process involved key steps:
1. Landscape evaluation / analysis, visibility study from public and private surrounding view points;
2. Evaluation of areas within site that could absorb change and could accommodate development nodes, while ensuring that the bulk of site remains as open space;
3. Defining building height limits and landscape areas for visual mitigation / screening from key view points;
4. Working on an overall yield based on activity areas and density ranges;
5. Mapping / site linkages / access points.
While working with Darby Partners we prepared the plan for the new Farm Short Course, a 9 hole links course on the Hogans Gully side of the property. We worked closely with Darius Oliver at Planet Golf to provide site mapping, drafting and prepare the final graphic plan.
The philosophy was that the experience of playing the new course would be like taking a walk in the farm. The design utilizes the natural lie of the land with minimal intervention / earthworks. The course is now built and features at the Hills open.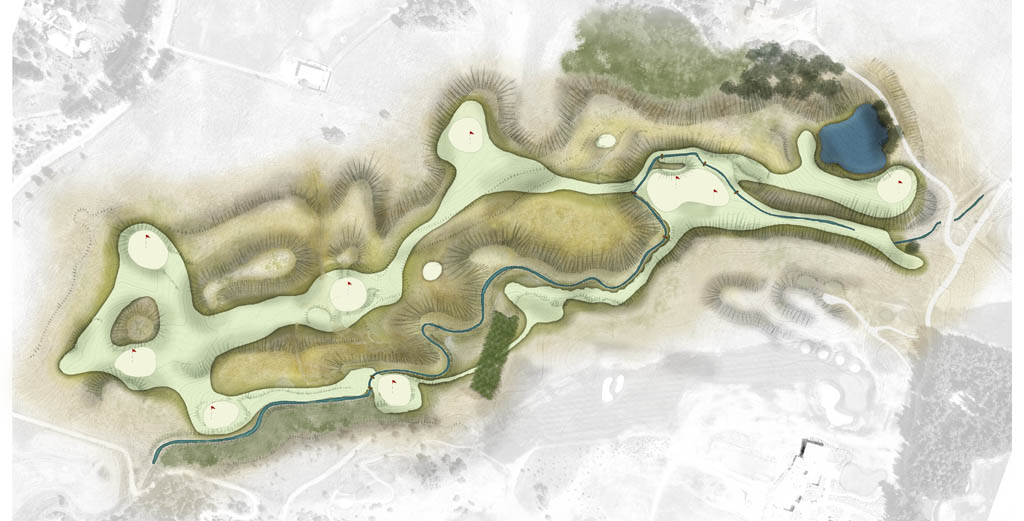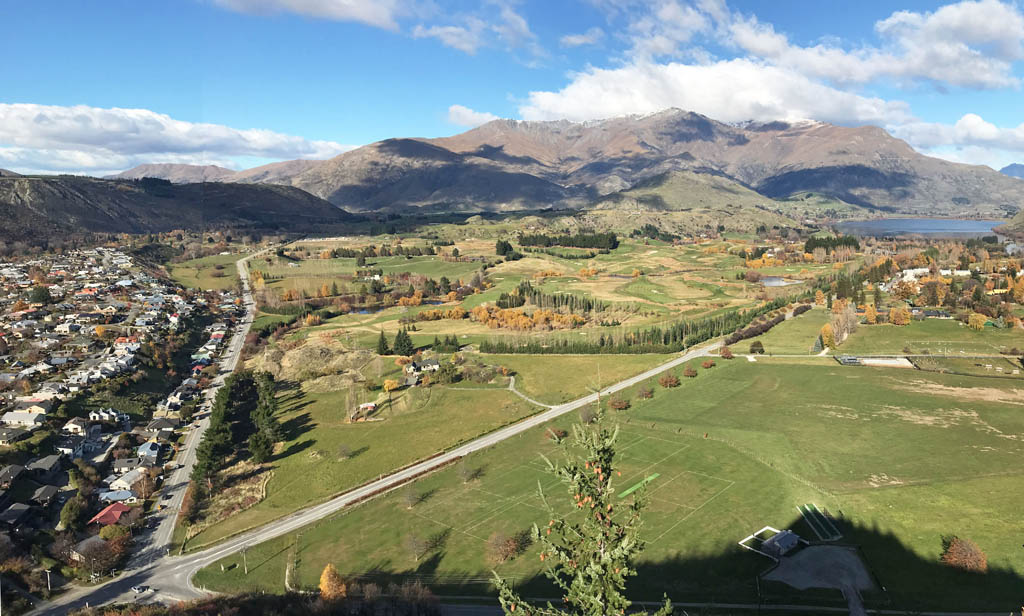 Role: Masterplanning, expert witness at hearing for District Plan Review, landscape design
Status: On-going