Located on the Glenorchy – Paradise Road between Glenorchy and Paradise the project site is within an area rich in natural character. With a Rural Lifestyle zoning in the District Plan and a wider area classified as Outstanding Natural Landscape it was important to ensure that building sites would blend into the landscape.
The first stage of the project was to undertake site analysis and determine a range of homesites with consideration for views, privacy, visibility from the highway and protecting landscape values. The final preferred sites were arranged within a framework of beech and bushland native planting and open grassland.
We provided the clients and consultant team with design leadership during the resource consent phase. Our work involved 3d studies to check building platform heights, working with the engineers on the roading design and preparing guidelines for future construction within the building platforms. We prepared the final masterplan and supporting landscape assessment for resource consent and worked with Council on drafting the landscape consent conditions.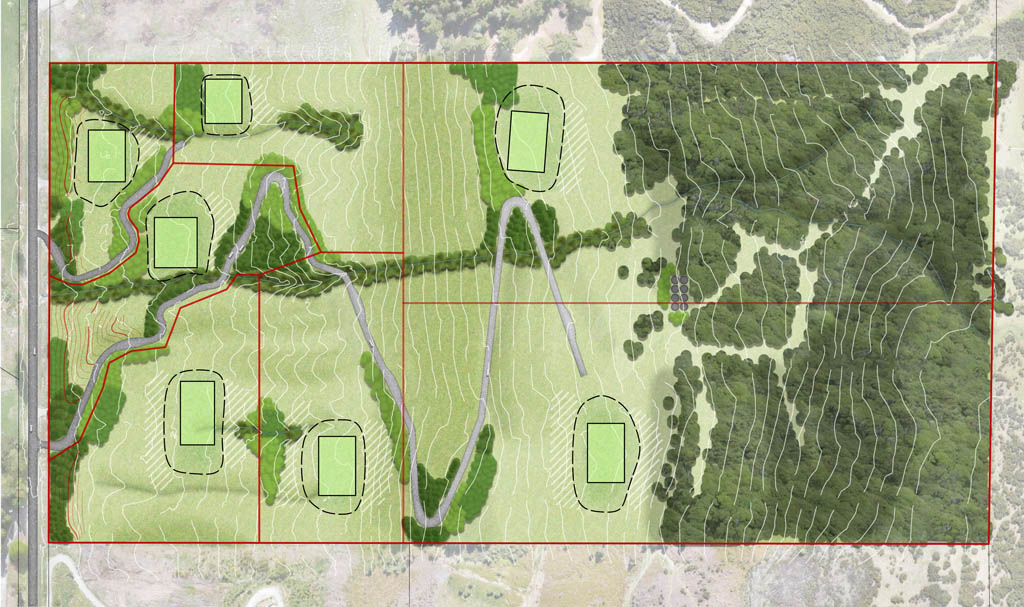 Role: Masterplanning, landscape assessment
Status: Resource Consent approved, under construction