During my time as a landscape architect at Darby Partners in Queenstown I worked on the design and planning for Soho Basin Snow Cat Skiing. Established in 2009 this was a unique opportunity as a landscape architect to work on something different and above all getting paid to spend time in our amazing high country!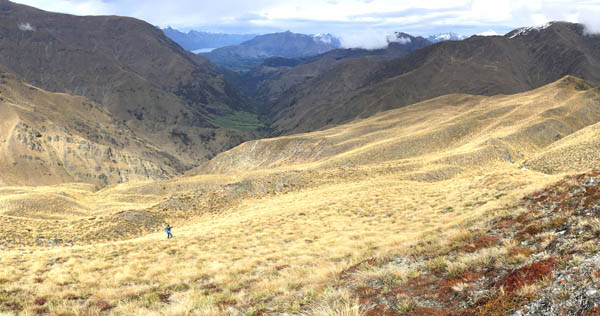 Soho Basin is located on the south facing slopes of Cardrona ski field. John Darby owned the rights to develop the ski area from the high country lease and wider Glencoe high country station. As part of testing and developing it as a ski area we set up Soho Basin Cat Skiing, which operates exclusive off piste adventures for groups including a catered lunch at an alpine hut.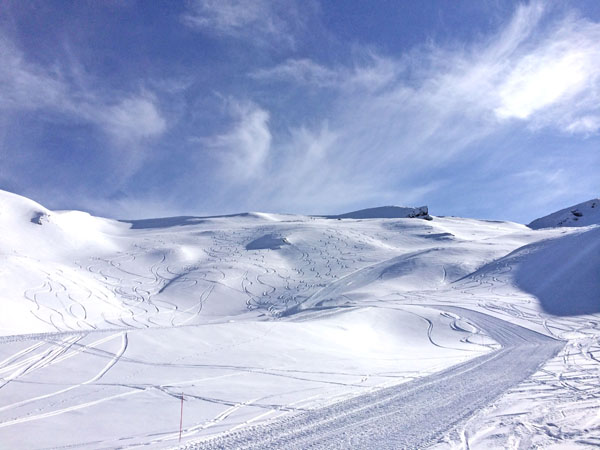 Stage 1 was to design, consent and construct a storage building for the snow cats and staff offices. We then worked on an access road from the Cat shed all the way to the Cardrona Valley. This was an exercise in gradient contouring / mapping and site testing to ensure we had the most efficient alignment. In the vast high country landscape there are many site features that need to be negotiated. Our main priority was refining an optimum alignment that made the best of the terrain while minimizing earthworks and landscape scarring.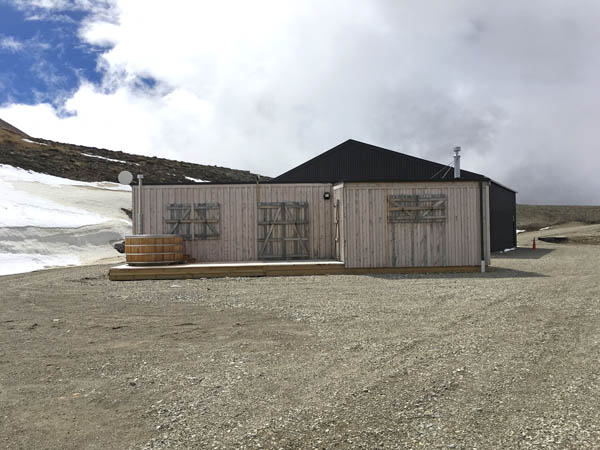 The next part of enabling on-mountain operation of the snow cats was to develop an access track for skier pickup and delivery from the Cat shed along the ridge and down into Soho Basin. Being located above the snow-line, construction was required to follow strict environmental protocols, ensuring the environmental values of the high country landscape were retained.
We spent many days at various times of the year testing trail routes, then re-testing on paper to come up with an alignment that maximized gradient and minimized tight hairpins.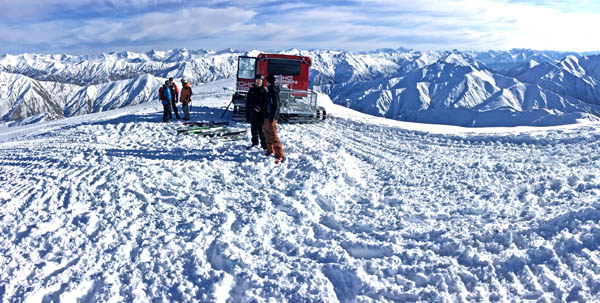 We also had to consider the effect of the trail on the ski slope – cutting a trail creates a physical disturbance for a top to bottom ski run, therefore placement was critical to ensure this effect was minimized.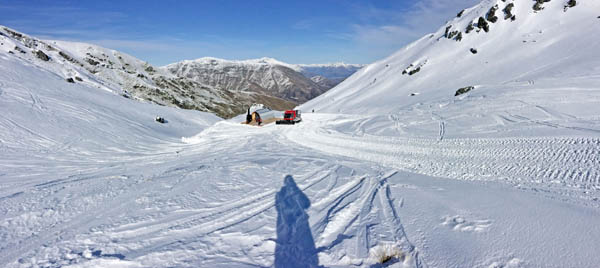 The project honed my skills in gradient analysis, track construction and ski area design and planning. I'm grateful for my prior employer to enable the opportunity to work on this project and to help shape the future of the ski industry in Queenstown!
The ski area has since been purchased by Real Journeys (owners of Cardrona Ski Field) and will most likely be developed as an extension of the ski area.